The media and marketing industry can be a tough road, one littered with the many companies that have not met the challenge. We thought we'd take a few minutes to share our 30-year journey of success as a media planning business and marketing agency born in a time of industry change and grown through forward thinking and our ability to pivot.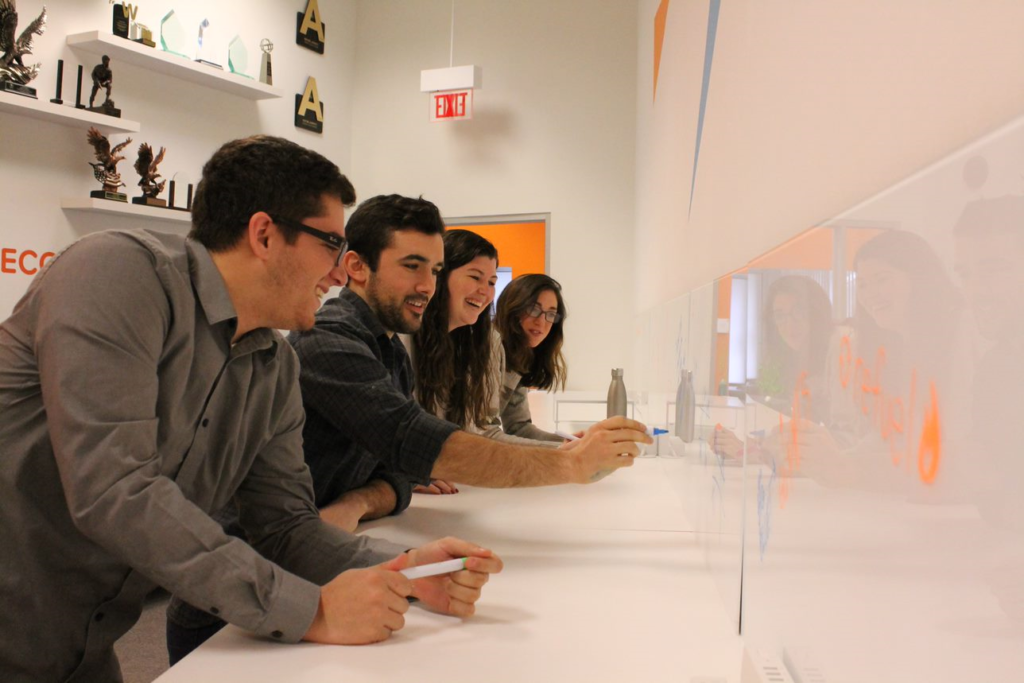 Forward thinking
Most of the media and marketing industry in the late 1990's was holding on to the "Mad Men" days of mass consumer campaigns, with little targeting and personalization. However, a few innovators began to realize that single-note campaigns with general distribution were missing the mark with many targeted consumer groups. These entrepreneurs understood that tactical specialization was the future of advertising—being able to target niche consumers with messages that resonate with individual wants and needs. This was the ideological foundation that Refuel Agency was built upon.
Becoming niche audience advertising experts
Refuel started life as a number of specialized, entrepreneur-led companies including, but not limited to: Cass Communications (a print planning/buying company focused on college and multicultural markets), 360Youth (an offshoot of MarketSource Corporation pioneering youth online advertising and specialized OOH networks), and Armed Forces Communication (the premier on-base military marketing company).
Alloy Inc., flush with dot-com money after a successful IPO, rolled up these businesses and others to form Alloy Media and Marketing, under the General Management of Derek White (now CEO of Refuel Agency). The goal then, as now, was to build a specialized marketing agency business that could most effectively reach and deliver target markets overlooked by the larger agencies. Through these acquisitions, we gained innovative leadership (many leaders from these original companies play key management roles at Refuel), audience and tactical experts and publishing networks in military, teen, college, and multicultural media.
We became an advertising powerhouse. While MTV was reaching audiences on broadcast television advertising, we dominated everywhere else, selling advertisement placement everywhere from catalogs to products in out-of-home properties. We became experts in serving our clients and in understanding our niche consumers.
Read next: What Is An Omnichannel Marketing Strategy?
The shifting landscape of media and marketing
In 2011, many of the business assets of Alloy Media and Marketing were acquired as an independently operating company by Prospect Capital a leading publicly traded Business Development Company (NASDAQ: PSEC). The business was rebranded as Refuel Agency, headquartered in Santa Barbara, and continued to evolve with the changing markets and technology. We added more digital capabilities and synchronized omnichannel solutions, providing a 360-degree advertising experience through social media retargeting, email identities, mobile device monitoring, search engine marketing, streaming media solutions, and more. And in 2019, we founded Thinking Cap Agency, a higher education marketing agency specializing in driving high-quality student inquiries.
However, unlike many agencies, we also kept a firm foot in traditional media—print, OOH, and radio— a lost art in the world of media and marketing. Our proprietary research shows that our niche consumers continue to place high trust in traditional media. Case in point, on-base media: At one time, our only entry point to reach an on-base military consumer was through print. Third-party efficacy studies confirm, over and over again, that well coordinated campaigns using an omni-media approach are both most effective and most efficient from an advertising ROI standpoint.
Read next: Why Small Agencies Win Big Clients
Refuel Agency today
Today, Refuel Agency is a unique player in the industry. We are "O2O"—offline-to-online—providing brands with a 360 degree sphere of influence and engagement with these coveted niche consumers.
We are an innovative, powerful, and youth-minded media and marketing agency with 30 years of success under our belt. Nearly every major ad agency turns to us for specialized marketing because we know how best to engage these consumer sets, we are fast, we offer value pricing, and we over deliver. We have refueled the campaigns of almost half of all Fortune 500 companies, reaching over $1.5B in total billings.
Contact us today to learn how we can bring our legacy and experience to your campaign and deliver high-impact results.