We are industry experts
We come from the most renowned youth, military and multicultural media and marketing firms—a team of experts that know how to reach target audiences.

We are industry experts
We come from the most renowned youth, military and multicultural media and marketing firms—a team of experts that know how to reach target audiences.
Derek White, the visionary leader of Refuel Agency, boasts a proven track record of managing and developing businesses nationwide. With over 25 years of successful business development and leadership experience, his industry-leading innovation positions Refuel as a leader within the niche marketing space.
Chief Development Officer
A motivational leader with over 25 years of experience pioneering leading-edge principals and strategies to best serve Refuel partners and agency marketing nationwide. He serves as the bridge between sales, marketing and product development for client and agency success.
For over 15 years, David has lived and breathed media and multi-channel marketing for Refuel. Combining his varied experience and passion for meaningful brand experiences, campaign performance and client interaction, he approaches every opportunity and challenge with unmatched energy, knowledge and a natural love and excitement for the industry.
While well-versed in all aspects of niche media marketing for youth, college and multicultural audiences, Liz harbors a passion for marketing specifically to military members and veterans. With over 10 years of experience, she has been essential in establishing Refuel Agency within the military marketing space by building and cultivating proprietary relationships with military partners globally.
Head of Teen & College Markets
Jeff oversees the college and youth division at Refuel Agency. With his comprehensive understanding of this attractive consumer audience and extensive marketing experience, Jeff brings strategic, insight-driven thinking and unparalleled enthusiasm to decoding and engaging these consumers on behalf of his clients and the Refuel team.
Head of Multicultural Markets
As a Refuel Executive Team member for almost 30 years, Greg is the in-house media planning and buying expert for Military, Youth, College, Multicultural, and Local markets. A regular keynote speaker invited to conferences and symposiums, his knowledge and expertise is highly regarded and sought out by industry leaders nationwide. Greg is a board member of the LAGRANT Foundation which promotes diversity in the advertising, marketing and public relations fields.
As a seasoned professional with over ten years of experience managing all aspects of Refuel Agency's finances, Tracy is a wealth of knowledge. She is a pillar of the Refuel community and provides invaluable guidance surrounding financial budgeting and projections.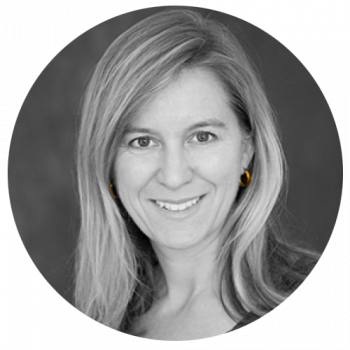 Christina is a data-driven, full stack marketer with over 20 years success leading marketing in tech, publishing and higher education, including enrollment marketing programs for the University of California. Christina has developed hundreds of marketing campaigns and built all facets of programs including lifecycle journeys, creative direction and lead generation. She now heads corporate marketing and communications for Refuel Agency.
As a well-rounded, results driven executive with 25 years of progressive leadership experience, Chris is at the pinnacle of functional efficiency and client satisfaction initiatives within Refuel Agency. As an instrumental team leader on award-winning campaigns for major national brands, Chris brings that same guidance and hands-on approach to developing high performance teams and successfully executing strategic goals both internally and for agency clients.