The United States military community is a thriving pulse of our country — these are the men and women who dedicate their lives to serving our country and keeping us strong. But the connection that brands personally have with members of the military community is often little-to-none, making it challenging for marketers to conduct authentic military advertising campaigns that really resonate with this audience. We've written in the past about how to advertise to the military — but here are a few examples of military advertising campaigns from brands that really got them right. 
We Are the Mighty + World of Tanks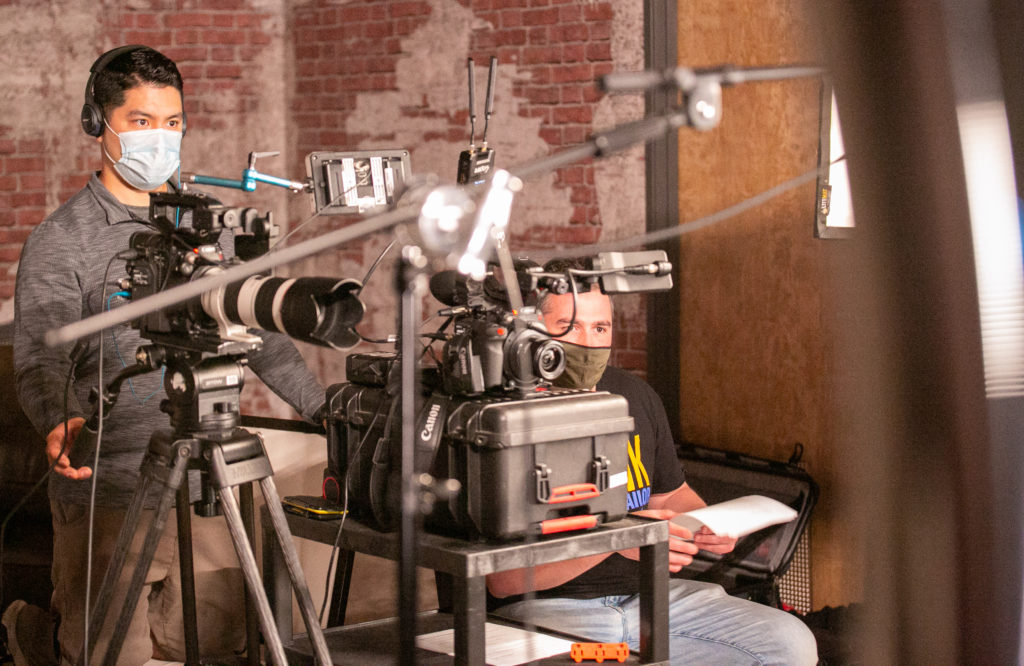 Budweiser - "Service Never Stops"
A great example of a military marketing campaign is Budweiser's 2018 "Service Never Stops" campaign. This campaign features interviews with military spouses and the family members of military personnel, explaining the sacrifices that are a part of military life. With this campaign,  Budweiser raised funds with their sales from the Freedom Reserve Red Lager and donated them to Folds of Honor, an organization dedicated to supporting military families. The ad continues to show interviews of the service members that were a part of creating the Freedom Reserve Red Lager. The ad ends with the words, "This Bud's for our heroes."
Budweiser got a few things right with this military campaign. First, they include interviews and stories from military service members and their families, successfully avoiding stereotypes and misrepresentation. Second, they included the community aspect of the campaign, as the members of the campaign were able to meet each other and share stories. And a final important point, the entire campaign was conducted to give back to the military community.
Hyundai - "A Better Super Bowl"
In 2017, Hyundai launched "A Better Superbowl". It begins with a snowy drone shot of a military camp in Zagan Poland, followed by footage of troops watching the Super Bowl. "Millions of people just watched the Super Bowl. Which wouldn't be possible without our troops. That's why Hyundai made their Super Bowl a little better." The ad then spotlights several military personnel telling their stories about how long they've been deployed, and the challenges associated with leaving their kids and partners behind. The spotlighted personnel each walked into a room… where they were met with a livestream of their partners and kids at the Super Bowl — so they could all watch the game together. 
Hyundai nailed it with this campaign. Not only did they accurately represent the military community, they were able to provide a unique and special experience to the military members and their families. Additionally, they were able to tie their campaign in with current events in a way that was able to have an impact. 
American Airlines - "Putting Them First"
The "Putting Them First" ad opens with a scene of an airplane boarding, while a flight attendant walks over to a military personnel to let them know they're pre-boarding for military personnel at the gate. The woman follows the flight attendant past the other flyers standing in line, and as she does, an elderly man stands up to salute her, making eye contact through the crowd.  "To those who put our country first, we're honored to do the same for you."
Verizon - "Military Appreciation"
Filled with user-generated clips of soldiers coming home, this military appreciation campaign from Verizon captures the true spirit of appreciation that they were going for. From husbands reuniting with their wives and kids to mothers being reunited with their sons, the ad finishes out with, "There's no place like home. We'll keep you close until you get there." The ad then flashes to a clip of a baby talking through the phone, and the last words: "Proud to keep America's bravest families connected."
This campaign works for several reasons. First, it uses real videos from members of the military community, which are easily recognizable as authentic and relatable. Second, Verizon teamed up with Wounded Warrior Project to support the military community. And finally, Verizon kept their message simple and focused on their audience. They let the military audience shine. 
Google - "Veterans' Voices 2020"
In 2020, Google highlighted veterans and their voices in their campaign, Veterans' Voices. Each video in the campaign featured interviews with several veterans speaking about their struggles with mental and the stigma that often comes alongside. 
Veterans served their nation selflessly, but service sometimes weighs heavily on their mental health and stigma is only a barrier to seeking help. With this ad campaign, Google highlighted veterans, including a Google employee, to open up the conversation about mental health and to provide resources for those who may be searching for it. 
Are you looking to deliver your brand or agency's message to the military audience? With targeted media placements and omnichannel solutions, we can guarantee effective military advertising campaigns just like these — every time.
Learn more about advertising to the military